You'll Enjoy Shaving Again!
Organic, Natural, and Sustainably Sourced Ingredients — Only The Best For Your Skin
In fact, we stand by it with 365 days 100% money back guarantee and free return shipping.
Here are what fellow shavers like you are saying...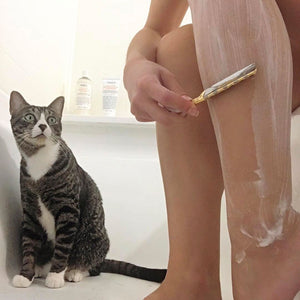 @tomirayarodrigue
"The Men's Soap Company's shaving soap creates a thicker foam than Hemingway's beer head. The man loved his alcohol as much as I love this soap."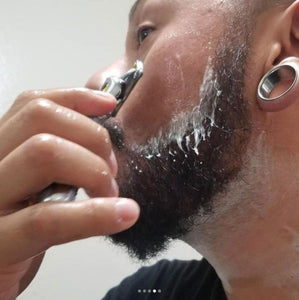 @51daveoh50
"First time using @menssoapcompany #shavingsoap and it was pretty damn good! The shave soap #lathered up really nicely. It left my face feeling clean and soft. #polished #selfcare #beard #Himalaya #allnatural"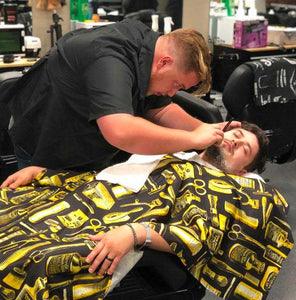 @dustbucket_57 @mazdarati_ms6
"Absolutely blown away with this Men's Soap Company Himalaya Shave Soap. Good glide, smooth feel on the face, and left @mazdarati_ms6 looking and smelling fresh. Definitely check out @menssoapcompany for your daily shave routines."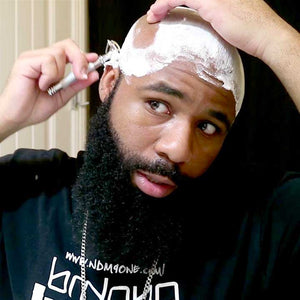 @ndm9one
"My head shave was surprisingly good, great lather and glide. Looks like this shaving soap will last me a while too."
The BEST - Love the fragrance and the quality. Great price for an excellent shaving soap. Appreciate the quick responses to my email questions. The only shaving soap for us.

Karen V
Excellent results, no irritation - The lavender shave soap is the best shave formula that worked extremely well. Fantastic results for a very close shave and no irritation. I will purchase their products from now on!

Derrek B
Perfect shaving soap - I picked this up awhile ago. I now swear by this brand. Less irritation, best smell and the most lather. Hands down the best on the market!

Chef C
What Makes Our Shaving Soaps Special?
We spent over 2 years getting our ingredients just right, and we continue to tweak the formula to make it even better. The soap formula creates a luxurious, creamy lather within seconds of lathering that provides plenty of cushion and slickness. This allows the razor to glide over the skin effortlessly. No more razor burns, finally! And, since the shaving soaps are made from natural ingredients, we guarantee you will not experience any irritation, even if you have sensitive skin. Furthermore, we are firmly committed to the organic, vegan, plastic-free, environmentally conscious, and cruelty-free lifestyle, where possible.
Try Our Shaving Products 100% Risk-Free
Every shaving soap purchase includes 5 free Derby Extra blades!
Take Care of Your Skin
Our after shave balms are vegan, made with organic, natural plant-based ingredients that soothe and moisturize the skin after a fresh shave. Each after shave balm perfectly compliments its respective shaving soap scent. We think they are amazing and can't wait for you to try them.
SHOP NOW
We're A Small Business
Our success is driven by our customer's trust. Handmade in the USA is not just a symbol, it ensures that you get shaving soaps made from the highest quality natural ingredients, sourced from trusted partners based here at home. On behalf of everyone involved in making our shaving products possible, we thank you for your continued support.
Our Blog: Shower Shave Coffee
---